Engineering
Rowan UK Ltd is a leading provider of specialist sheet metalwork and fabrication services in Worcestershire and beyond.
Offering a wide array of bespoke fabrications in mild metal steel, stainless steel and aluminium we are proud to be a trusted name in the engineering industry for over 20 years.
Professional metalwork services
From design through to manufacturing and fitting, nothing is too much trouble for our professional team. With a wealth of expertise our goal is to create a finished product that exceeds your expectations and meets your deadline and budget. Metalwork is carried out in our fully equipped fabrication shop in Hartlebury using state-of-the-art machinery and on-site where requested.
Why choose Rowan UK Ltd for your metalwork?
Highly skilled fabricators & sheet metal workers
Expert design services
Outstanding workmanship
Friendly, reliable & personal customer service
Short lead times & fast turnaround
Excellent value for money
Call us on 01299 251144 or stop by our workshop to chat to the team about your metal fabrication requirements.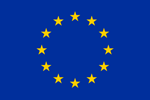 New Sheet Metal Guillotine HSVS 3100/16
LEADER funding has helped Rowan UK to increase its capacity with the purchase of a new CNC sheet metal guillotine.
The new machine can shear stainless steel sheets 3M long  up to 10mm thickness and mild steel sheets up to 16mm thickness. It has CNC blade gap adjustment, rake and back gauge.
We can now serve our customers with more efficiency, accuracy and capacity.
Case Studies